The plastic shaker is ideal to keep a small amount of spices handy while storing the rest of the spices left in a 250g, 500g or 1kg bag in a cool dry place. The plastic spice rack is available in matching colours to organize your spice shakers. Each spice rack can store 20 spice shakers.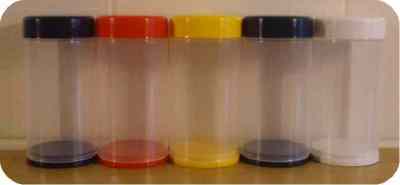 Available colours are Navy Blue, Red, Yellow, Hunters' Green and White/gray-specled.

PS: OUR Current Special - 1 FREE spice shaker for every 1KG Pack purchased!
| | |
| --- | --- |
| | |
| Blue Spice Rack - R 23.95 | Red Spice Rack - R 23.95 |
| | |
| Blue Spice Shaker - R 1.50 | Red Spice Shaker - R 1.50 |
| | |
经常吃海带。海带中富含大量的碘元素
粉嫩公主
。这些碘元素对于优化女性身体内部循环和分泌系统具有特殊的功效;它还能够帮助乳房发育
粉嫩公主酒酿蛋丰胸产品
,减少乳房疾病出现;除此之外,它也能够美容美发
丰胸产品
,改善你的毛发质量,对于女性同胞来说,海带也是深受她们欢迎的食物
丰胸粉嫩公主
。

| | |
| --- | --- |
| | |
| Yellow Spice Rack - R 23.95 | Green Spice Rack - R 23.95 |
| | |
| Yellow Spice Shaker - R 1.50 | Green Spice Shaker - R 1.50 |
| | |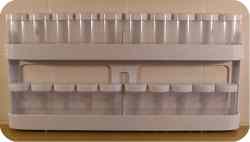 White & Gray Spice Rack - R 23.95
White & Gray Spice Shaker - R 1.50
(All prices include 14% VAT)

(c) 2002 ID Agentskappe en Verspreiders BK